This past Sunday, I had the privilege to meet up with future cookbook entrepreneur, Linda Hamel who allowed me in her home to take photos of one of her Mediterranean recipes. This is her take on a Mediterranean Dish, which was outstanding. You can find this dish and all of Linda's step-by-step recipes at https://lindalouhamel.com.
For those that follow me, my goal in addition to sharing photos of fabulous PHooD (food) Photography is to share my set up and settings so that you can take great photos and learn along the way. So, let me start there first.
I used a 32 inch shoot through umbrella at a 90% angle to camera left. My settings were SS 125, Aperture F4, ISO 100. My lens was a 24-120 (a favorite) at 100mm to compress the photo, which allows me to get the beautiful bokeh while also having a great depth of field. My flash was set at 1/8 power and I would increase and decrease these setting using my flash trigger as needed based on the shot's location. Some of the shots were in front of the screen door of Linda's home, which meant the sun would change so my flash settings needed to accommodate those changes.
This dish prepared in photos to follow is called Pork Souvlaki, which is small skewered and grilled marinated pork with Tzatziki Sauce served with a Greek Village Salad called Horiatiki. Sides included Roasted Greek Style Lemon Potatoes and Grilled Bread. For Dessert, Blackberry Corn Cake.
Let me tell you, there was enough food to feed an army so I was able to take more home and indulge for a second time with my husband at dinner.
In addition all of Linda's food include fresh herbs straight from her garden. I will include photos of at the end of this blog. I could tell you all about her herbs and how amazing they looked but you should see them to believe it yourself. You will be blown away by how beautifully green in color and large in size these plants are.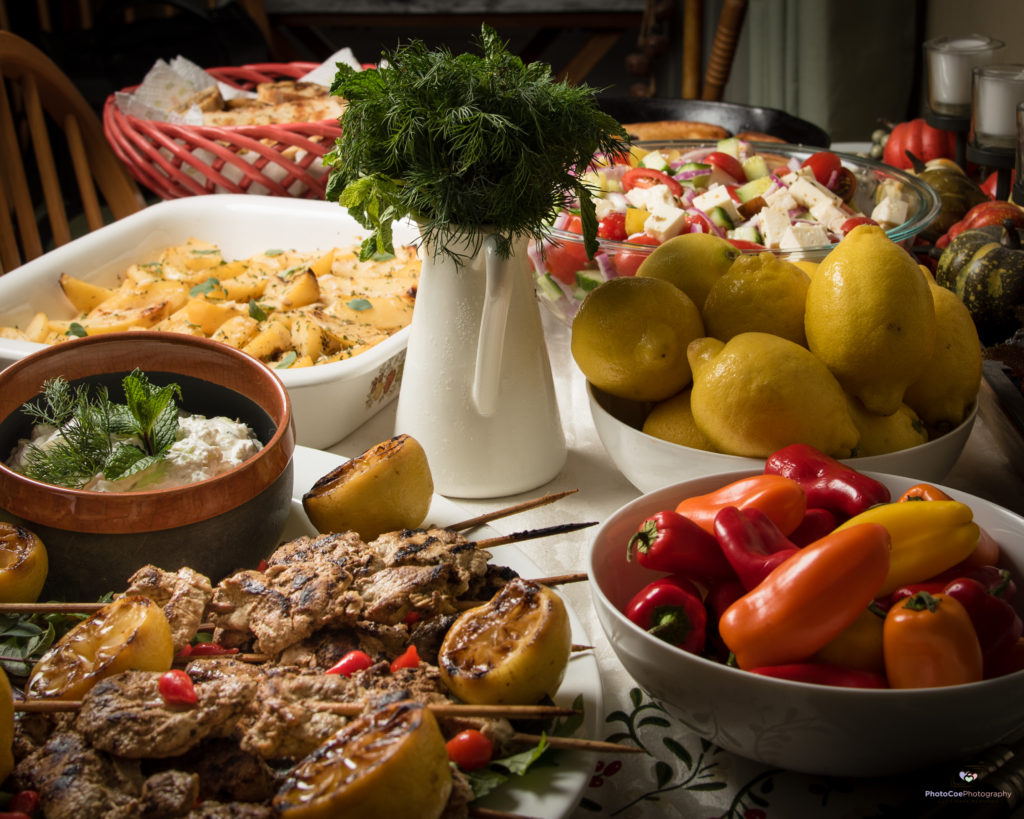 Just like any great cook, Linda allowed me to taste the fabulous dessert before I started my shoot. I think she was trying to get me to take lots of photos and it worked because I was super motivated to snap away so I could finish the shoot and indulge in the meal she so graciously prepared. Just like any job this is a huge perk of a PHooD (food) Photographer.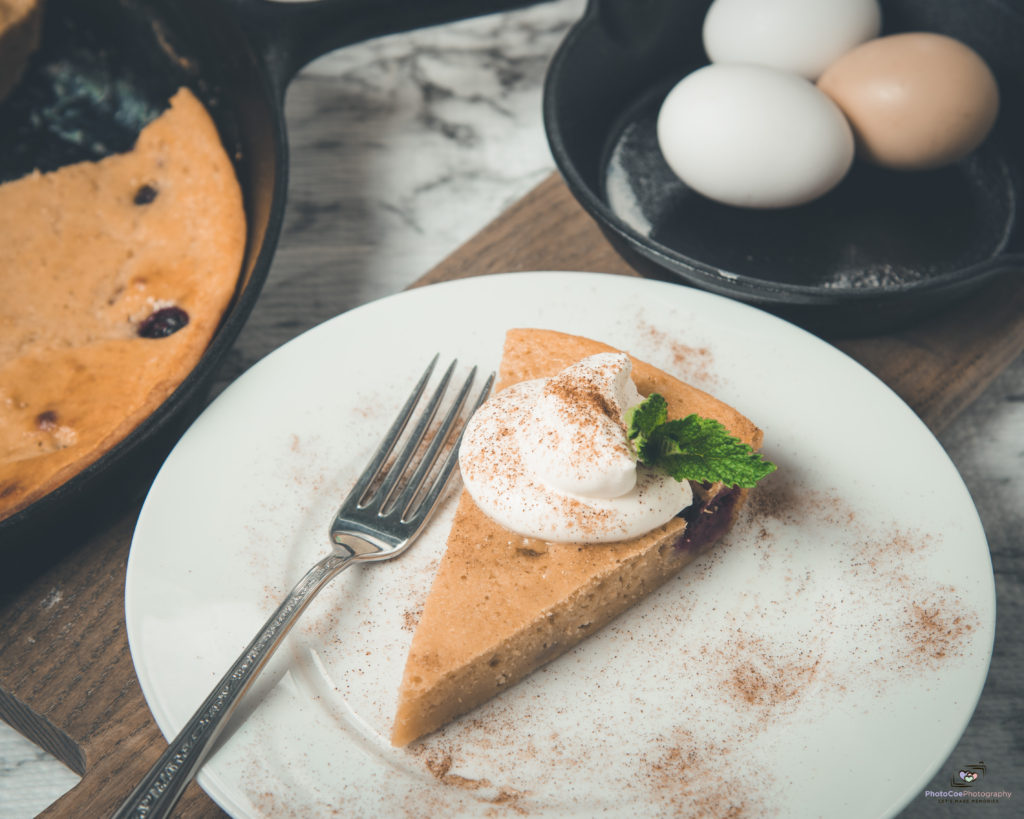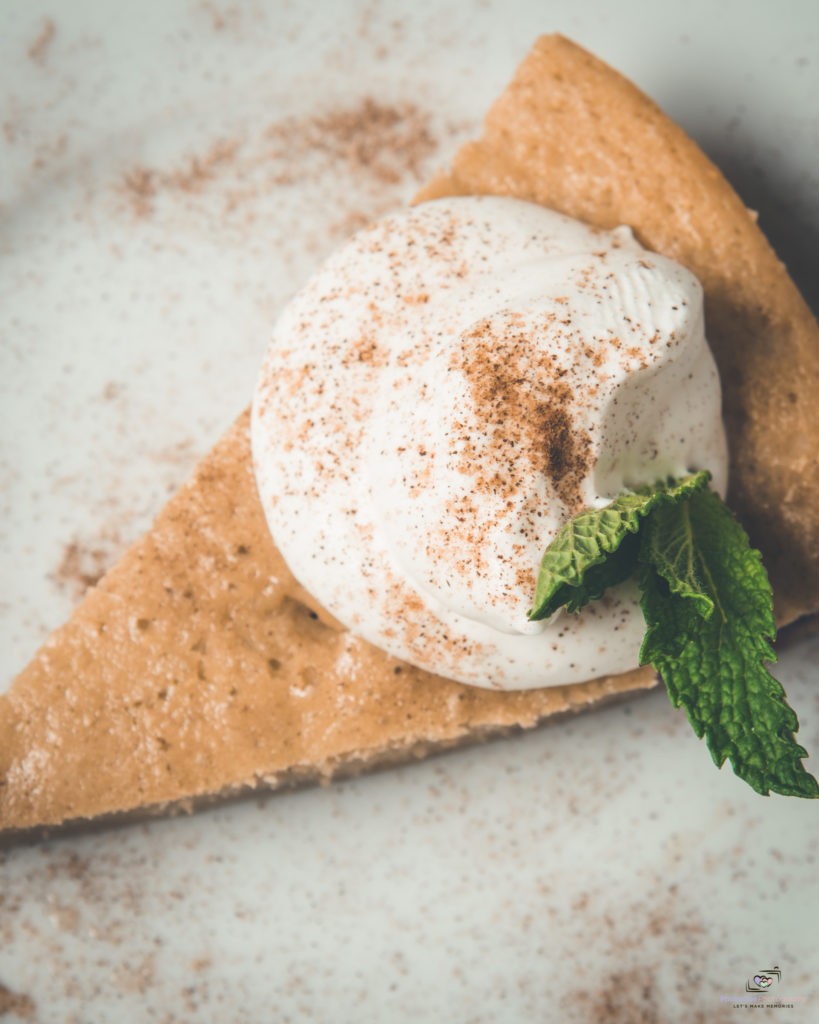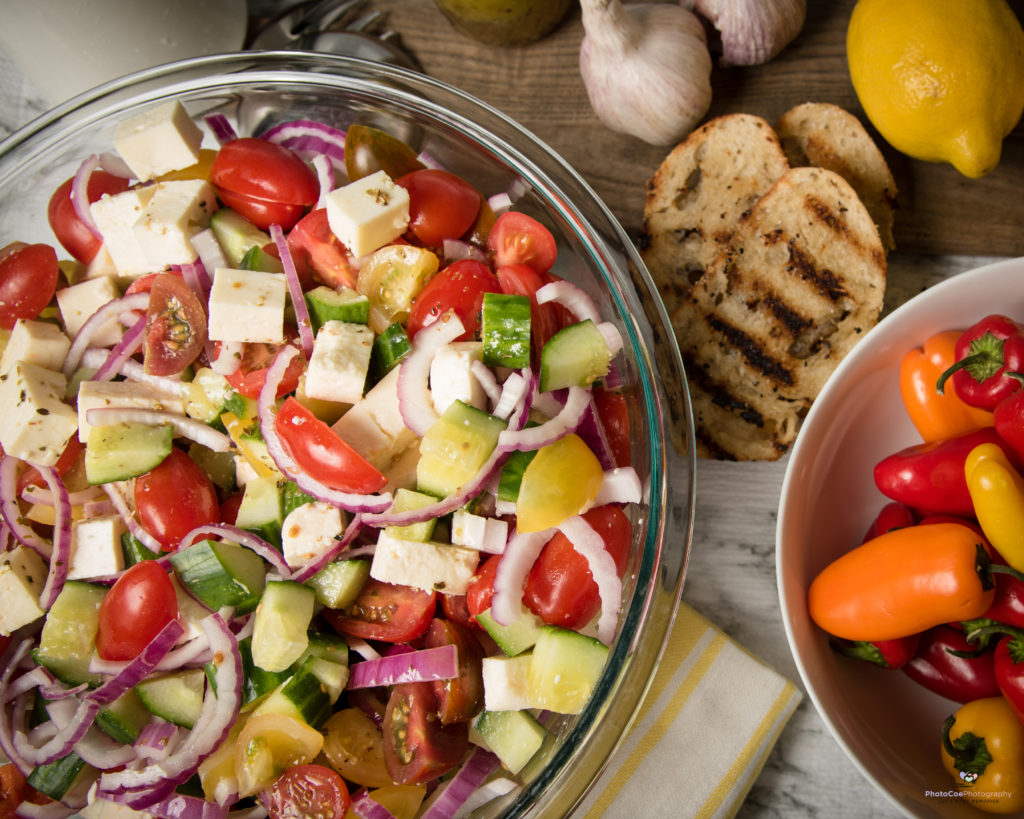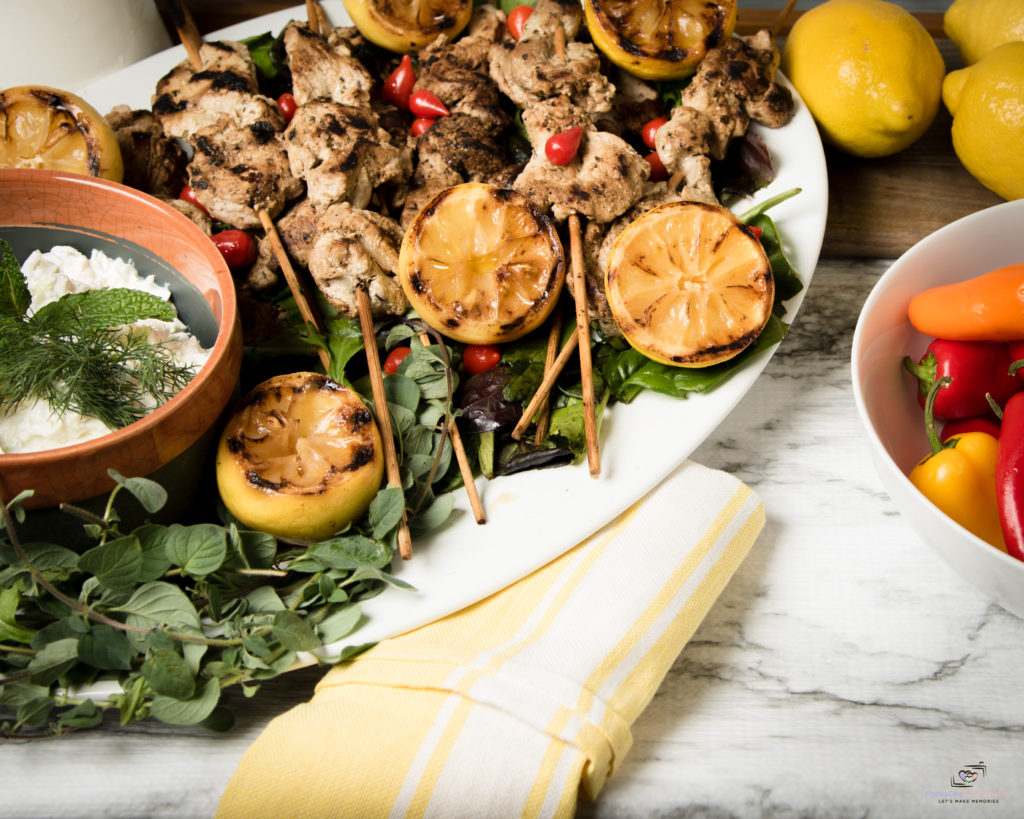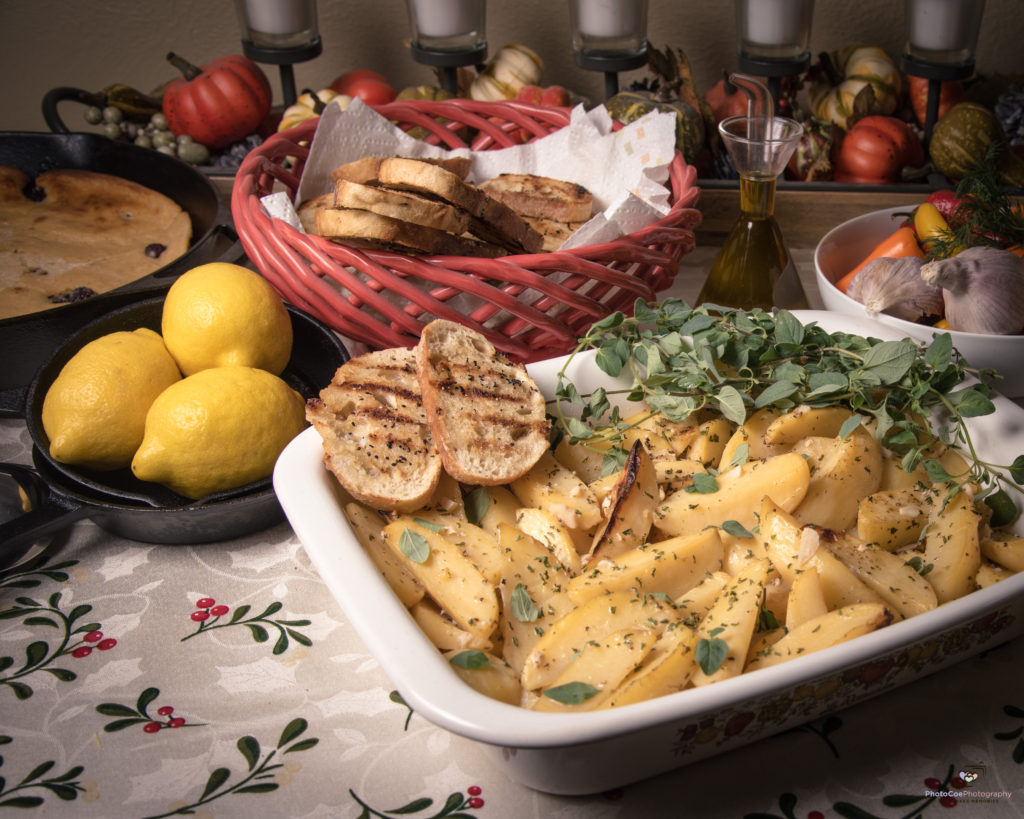 How amazing are these dishes! As promised Linda's herbs are below. I am told they grow like this by putting them in shade that gets sunlight but not direct sun. Sounds like the herbs understand Natural Light just like us Photographers.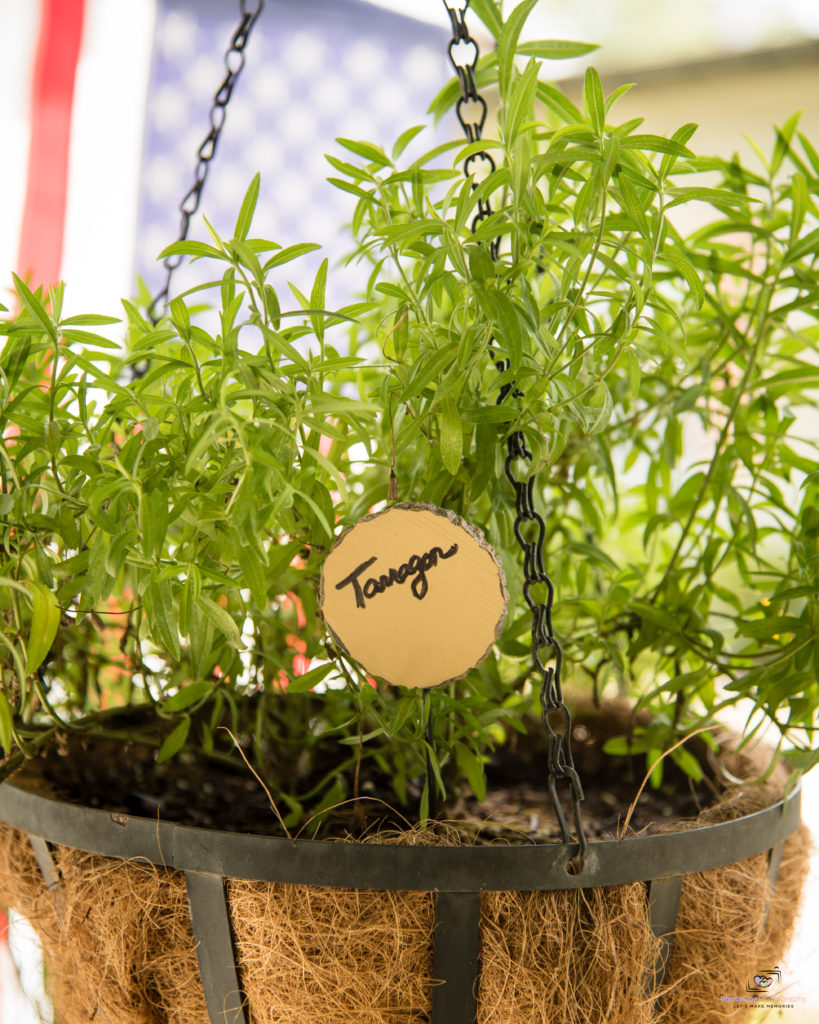 Finally, let Linda dish you up some great foods. Visit her site and you won't be disappointed, I promise. What makes Linda different is that you can make these gourmet foods following her step by step processes and photos, which is a selling point for someone like me who is not a cook. This is what I love that about her blog and I will be first in line for the cookbook too. So what are you waiting for, Let's Dish with Linda Lou together. Share your photos of her recipes with me, I'd love to see them and don't forget to share your photography settings so we can learn from each other on this fabulous journey.
This is PHooD (food) Photography with a PHD. Let's Make Memories….and EAT!
Peace!