What's better than a cool Sunday afternoon? If you said a cool Sunday afternoon followed up with a warm bowl of soup, keep reading!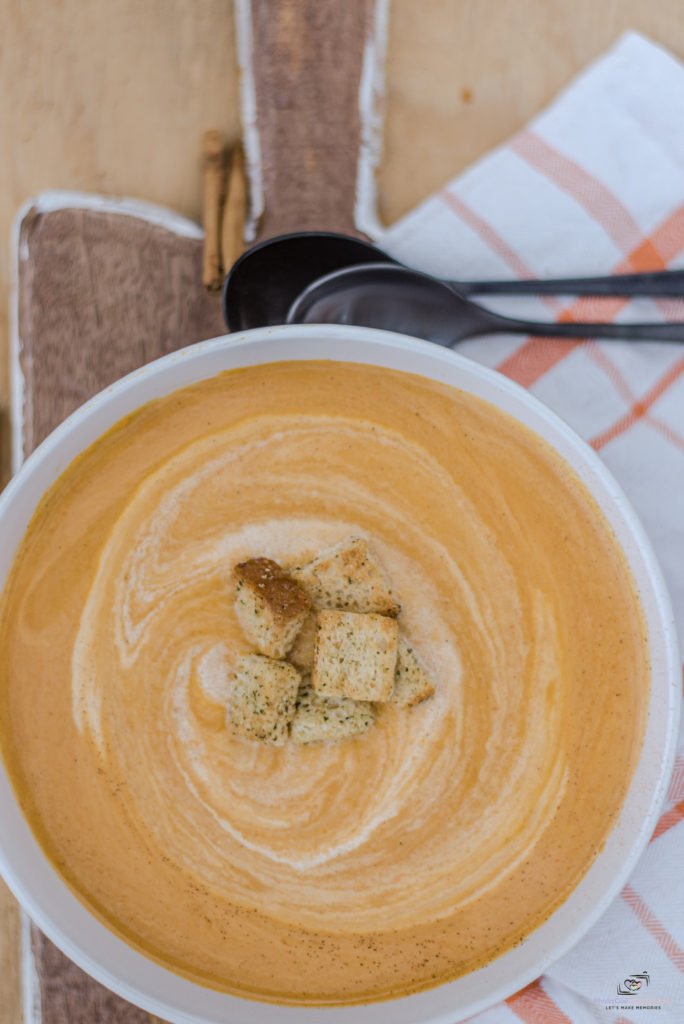 I took two medium size whole butternut squash veggies and a large bag of baby carrots, brought them to a boil then let them cool (don't skip this step) before putting them in a blender with chicken stock to puree. Adding some cinnamon and sugar to taste, salt, pepper and ginger the flavor is nothing short of amazing. Just before serving, I add heavy cream (optional), this brings the soup to a more creamy consistency. A delicious and healthy meal. Go light on the cream it does not take much to make it creamy and this way, you keep it healthy.
But I am not here to talk recipes although I am happy to share. I am here to show off how beautiful a simple bowl of healthy soup can look with the right light, composition, props, food styling and of course a food photographer. Hi, I am Tina Coe and this my article on food or as I like to call it, PHooD Photography with a PHD.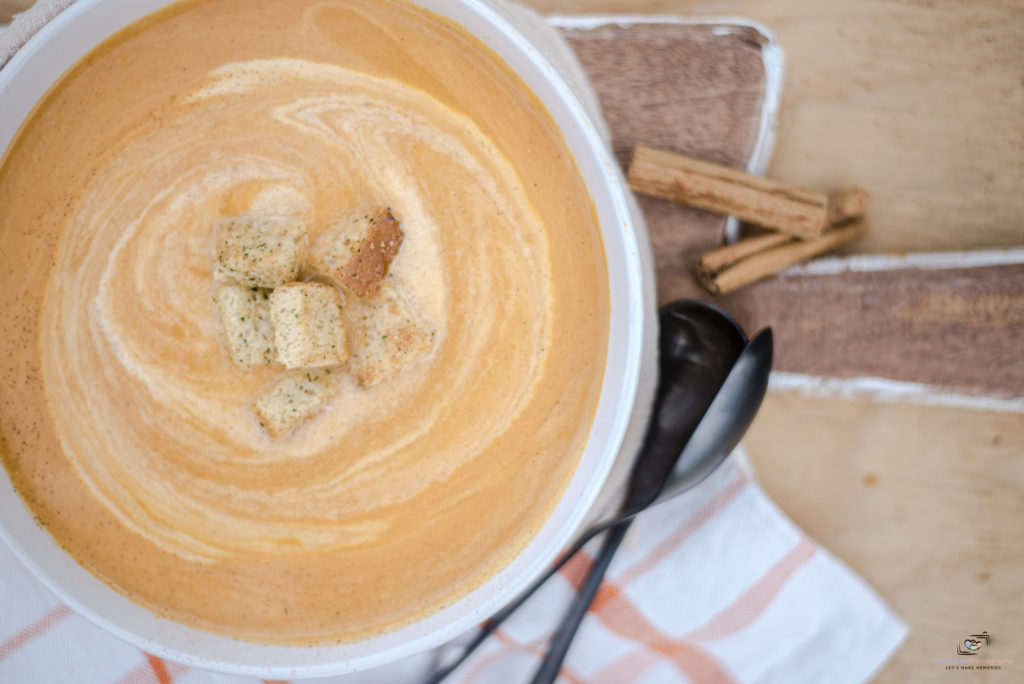 These photos were taken at 3pm in open shade in my backyard. I used a bowl I purchased for PHooD props but I also use them for everyday use as well (two birds one stone). This is one of the ways I can build my PHooD props while keeping on a budget.
My camera is a Nikon D750 and settings are F1.8, ISO 100 and a Shutter Speed of 1/250 using my 50mm lens. I took several shots and these made the cut! My back drop is natural plywood, a cutting board, some silverware purchased from Amazon and the matching napkin was a must.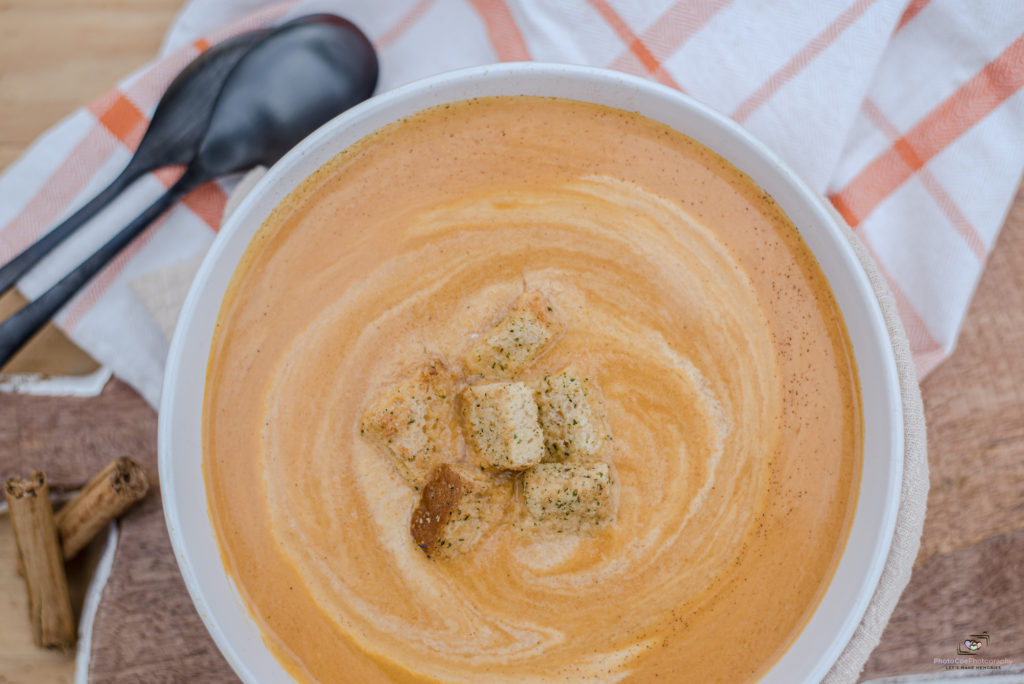 I hope you enjoy these photos and please reach out if you have any questions regarding the photos or recipe.
Let's Make Memories…AND Eat!